From rock climbing festivals to film tours and gear demos, MSR-supported events are a place to connect more deeply with the outdoor community. Whether you come to try new gear, celebrate our culture, or gain new skills, you'll meet likeminded individuals—gearheads, athletes and experts—who share your passion for adventure. So join us and get inspired to tackle a new objective or take your first steps into the unknown.

Stopping at 45 retailers and 8 festivals across the U.S., the tour is one of the most developed mobile education tours in the country, bringing deep outdoor adventure expertise to life. Backpacker Magazine's renowned brand ambassador, Randy Propster, travels the nation to inspire consumers and outdoor enthusiasts to get out more.
Find out more and see the full schedule at https://www.backpacker.com/news-and-events/get-out-more-tour-2018
Uniting climbers around the campfire at world-class destinations, these special 3-day events celebrate all things climbing. From learning new skills and techniques, to sharing stories, sharing the rope and inspiring one another; from drinking beers and howling at the moon, to giving back and caring for our local crags, these events are the real deal: Climbing events for climbers, by climbers.
| | |
| --- | --- |
| 9/14-9/16 | Smith Rock, OR |
| 9/21-9/23 | New River Gorge, WV |
| 10/5-10/7 | Rumney, NH |
| 11/2-11/4 | Bishop, CA |
Find out more and see the full schedule at https://americanalpineclub.org/craggin-classics-2/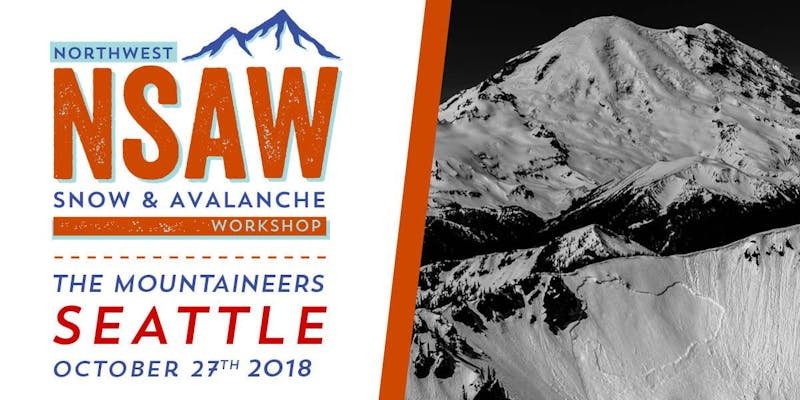 Join the Northwest Avalanche Center in the twelfth annual Northwest Snow and Avalanche Workshop (NSAW). NSAW is the region's largest gathering of snow and avalanche professionals and backcountry recreationists who work and travel in avalanche terrain.
MSR will be supporting the Utah Avalanche Center's fall fundraising efforts. Come by, say hi and check out some great backcountry gear!
Think of this as a summer camp for grown-ups who love the outdoors. But instead of camp counselors, you and your friends will have expert guides and pro athletes showing you the ropes. Plus complimentary meals and nightly socials, open bars, fire pits, and live music. All expert instruction, classes, and gear for activities are included too. All you have to do is show up, relax, and have fun.
| | |
| --- | --- |
| 6/29-7/1 | Hunter Mtn, NY |
| 8/10-8/12 | Bear Valley, CA |
Find out more and see the full schedule at https://pursuit.theoutbound.com/
The Irish chef who loves to show others how to cook gourmet meals in the backcountry is now officially the MSR Cooking Ambassador in Europe.
He is attending a handful of festivals in the U.S. where MSR supports him with gear during his hands-on cooking classes.
| | |
| --- | --- |
| 7/22-7/26 | Outdoor Retailer, Denver, CO |
| 8/10-8/12 | Pursuit Series- Bear Valley, CA |
| 10/5-10/7 | Adventure Film Festival, Boulder, CO |
| 11/8-11/11 | Outdoor Retailer, Denver, CO |
| TBD | Adventure Film Festival, Chile |
| 12/5-12/9 | Bozeman Ice Climbing Festival, Bozeman, MT |
Find out more and see the full schedule at http://www.kierancreevy.com/